Not long after purchasing my Huawei Watch, I got a bit obsessed about finding the perfect watchface. I was looking for a modern yet functional watchface.
I found WatchMaker quite early on, and was blown away by the vast amount of watchfaces and customization options it offers. After browsing through thousands of watchfaces, I found the ChristiaanDigital watchface which I liked a lot, but it still wasn't exactly what I was looking for.
Given the customization options of WatchMaker, I started to tweak the ChristiaanDigital watchface, and eventually ended up with my own CDM watchface.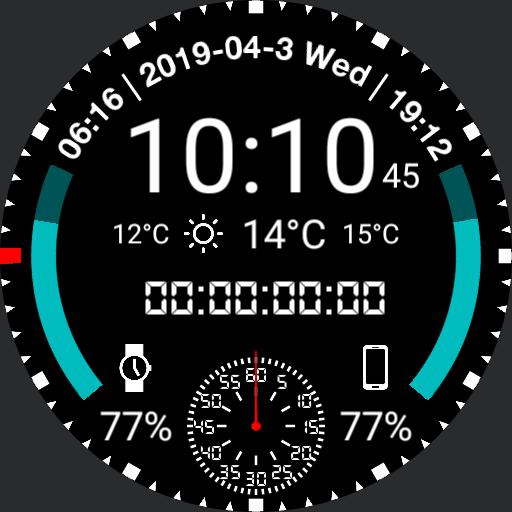 Upgrading to a smartwatch was definitely worth it. I'm not completely satisfied with Wear OS, but it's a huge leap forward compared to my previous non-smart watch.
I wish Google didn't ditch Hangouts on Wear OS, and it'd be great if fitness tracking just worked automatically. On the hardware side, it'd be awesome if more manufacturers offered watches featuring sapphire glass, as I won't purchase anything else due to potential scratches and breaks.
Hope you found my watchface useful. Enjoy your smartwatch!