I've been pretty busy on the last week writing my thesis. I'll only graduate in the next year, but I had to make it that soon. It's about UC and it looks pretty cool, actually cooler than on this picture.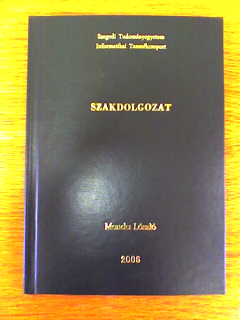 I've just uploaded the paper to my home page into the Hungarian section. So grab it if you're fluent in Hungarian.
I'd like to thank my mentor, Vilmos Bilicki for his help. He has been very supportive throughout my work and positively influenced the project with his great ideas, especially regarding the Windows port and the plugin architecture. So thanks Vilmos!